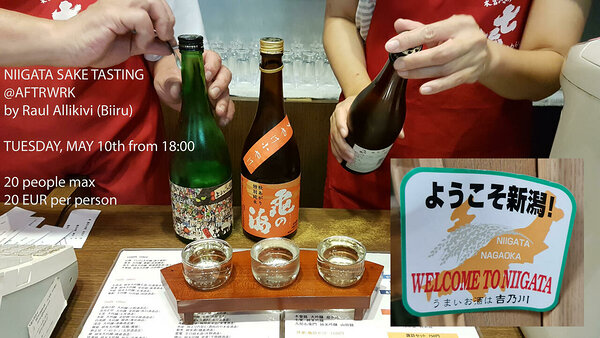 If you want to taste some Japanese sake that has never been to Estonia (and will never be again) then come to ATRWRK next Tuesday, May 10th from 18:00.
Raul Allikivi from Biiru is bringing over some fresh sake from Niigata prefecture (No 1 rice producing region in Japan and top 3 in sake production) and doing a small workshop. Max 20 people, 25 EUR per person.
There will be a lot of sake...