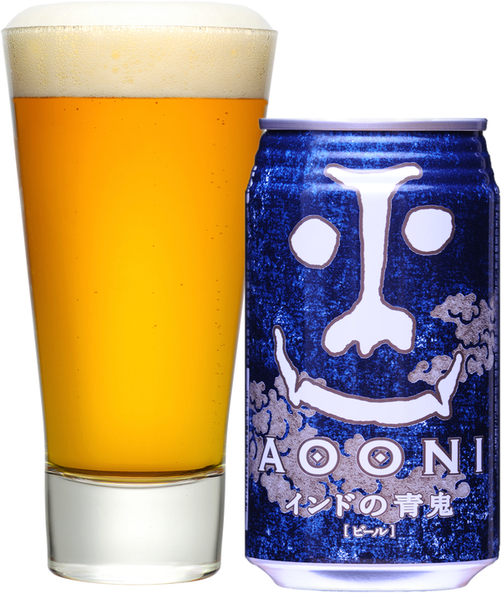 | | |
| --- | --- |
| Type: | IPA (Indian Pale Ale) |
| Strength: | 7% vol |
| Serve at: | 13℃ |
Indo No Aooni or the 'Blue Demon of India' is an Indian Pale Ale - a style hailing from the 19th century when the British colonial empire was busy inventing ways to import beer to India without it spoiling on the way. The traditional porter did not make the long journey but the solution was found in the light ale with a bigger alcohol content, and plenty of hops, acting as preservatives, were added. This is how the Indian Pale Ale style was born.
The enjoyable bitterness of hops in Indo No Aooni raises your eyebrows... and a moment later, puts a smile on your face, because once you're hooked on IPA, i.e. Indian Pale Ale, there's no escaping. Chaining Japanese beer fiends to beers rich in hops that were previously unknown to them was one of the devilishly clever plans of Yo-Ho brewers when they created Indo no Aooni.
The Aooni beer has been made with 1.5 times more hops than usual and 3 times more malt - the bulkier body of malt offers a counterbalance to the grapefruit bitterness of hops. The water, rich in minerals, from Mount Asama gives the beer a pleasant dry aftertaste.