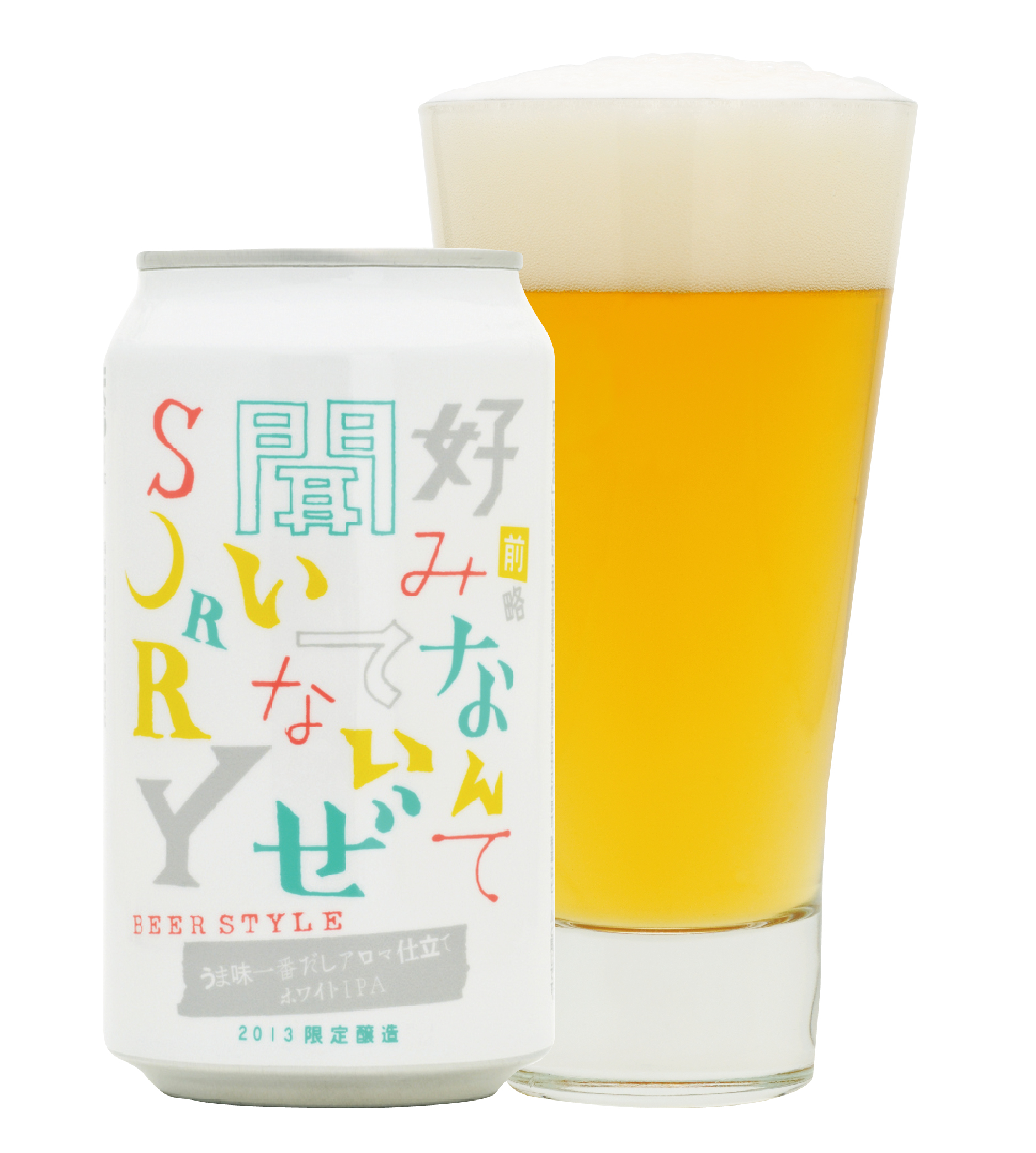 | | |
| --- | --- |
| Type: | White IPA |
| Strength: | 6,5% vol |
| Serve at: | 10℃ |
The name Zenryaku Konominante Kiitenaize SORRY could be translated as follows: 'I'm sorry I have not asked you what you like!'. This is a special brew that does not fit any classical beer types. The recipe is based on Belgian witbier and adding four different kinds of hops resulted in IPA, rich in hop.

In this beer, the brewer has also tried to bring out the umami taste, unique to Japan, by using the katsuobushi fish shavings in the production process. Namely, the amino acids released from the fish shavings are said to be a favourite food of brewer's yeast!
As a result you can soak your taste buds in a beer that carries distinct Japanese traditions, yet is also quite refreshing!